All schools are closed due to inclement weather. Classes will resume Tuesday, Aug 19.
Testing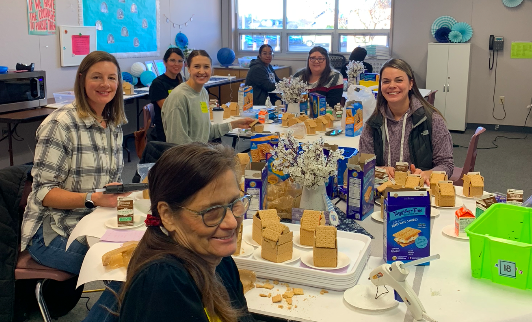 Thank You, Volunteers
Volunteers help Lynden Schools run smoothly. The district thanks the many volunteers across all the buildings—including these volunteers who created gingerbread houses for a recent kindergarten project—for their investment in the lives of Lynden students.